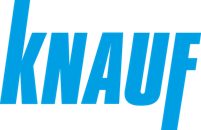 Knauf Egypt; one of the leading companies in Gypsum boards and all affiliated components of Drywall Systems in the world and Egypt is hiring a "Payables Accountant" in the Company Head Office in Cairo.
Required Qualifications:
Bachelor's degree in Commerce, Accounting Field.
2-3 years Accounts Payable experience.
Ability to organize and prioritize.
Attention to detail and accuracy.
Confidentiality & Judgement.
Has Ethics and high integrity.
Excellent communication skills.
Proficient in MS Office Applications.
Vendor relationship skills.
Problem analysis and problem-solving skills
Must be a Team Player.
SAP experience is preferred.
Responsibilities:
Assemble, review and verify invoices and check requests.
Flag and clarify any unusual or questionable invoice items or prices.
Sort, code and match invoices.
Set invoices up for payment.
Enter and upload invoices into system.
Track expenses and process expense reports.
Prepare and process electronic transfers and payments.
Prepare and perform check runs.
Post transactions to journals, ledgers and other records.
Reconcile accounts payable transactions.
Prepare analysis of accounts.
Monitor accounts to ensure payments are up to date.
Research and resolve invoice discrepancies and issues.
Maintain vendor files.
Correspond with vendors and respond to inquiries.
Produce monthly reports.
Assist with month end closing.
Provide supporting documentation for audits.
Maintain accurate historical records.
Maintain confidentiality of organizational information.
Workplace & Culture
Knauf employees play a large part in the success of the company. Their performance, competence and motivation are based on the implementation of the Knauf values of entrepreneurial spirit, dedication, partnership and humanity in the course of their daily work. Individual performances make a contribution to our joint success as a team. This is the basis for further growth of the Knauf Group.
About Knauf MEASA
Knauf is one of the world's leading manufacturers of modern insulation materials, drylining systems, plasters and accessories, thermal insulation composite systems, paints, floor screed, floor systems, and construction equipment and tools. With more than 250 production facilities and sales organisations in over 86 countries, 35,000 employees worldwide, and sales of 10 billion Euro (in 2019), the Knauf Group is without doubt one of the big players on the market – in Europe, the USA, South America, Russia, Asia, Africa, and Australia.
Knauf SEMEA is one of Knauf Group regions, which Headquarter is based in UAE. This Region has Greece, Cyprus, Turkey, UAE, Egypt, Tunisia, Algeria, Kenya, Tanzania, India and Oman under its umbrella.